Question: So what do you get when you combine a compulsive entrepreneur, a designer friend who has been quasi-obsessed with Prince William her whole life, one indulgent husband, and one capitalistic husband?
Answer: very cool royal wedding gifts.
Our
friends
in Copenhagen are coming down to celebrate the royal wedding with us, and we are doing it, well, American/designer style, by selling unique canvas tote bags (with great images on them such as that pictured above), limited edition fine bone china, and key chains of the happy couple for the "discriminating buyer."
Yes, we are cornering off a section of Portobello Market in the "arts and crafts" square the wedding weekend to sell the goods, made right here in England. I am immensely proud of the designs Brittany and her friend Cramer (great name) have made, of my husband for thinking of the idea, and of Brittany's husband for putting up with it all.
So, now the only remaining question is: are you one such "discriminating" buyer?...If so, check out the Etsy shop
here
.
Limited edition Royal Wedding commemorative plate.
Clearly a must-have.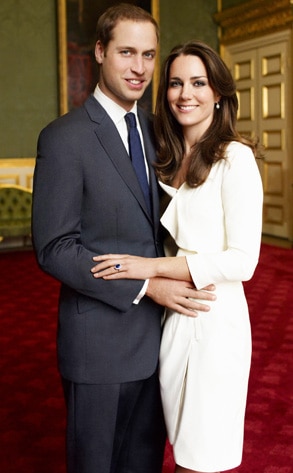 OK, so they are not for sale, but Royal Wedding gifts are!